I have seen this happen many times, when happens the Icons are to small for the Aircraft type and the Registration / ICAO type are missing in the Data Panel.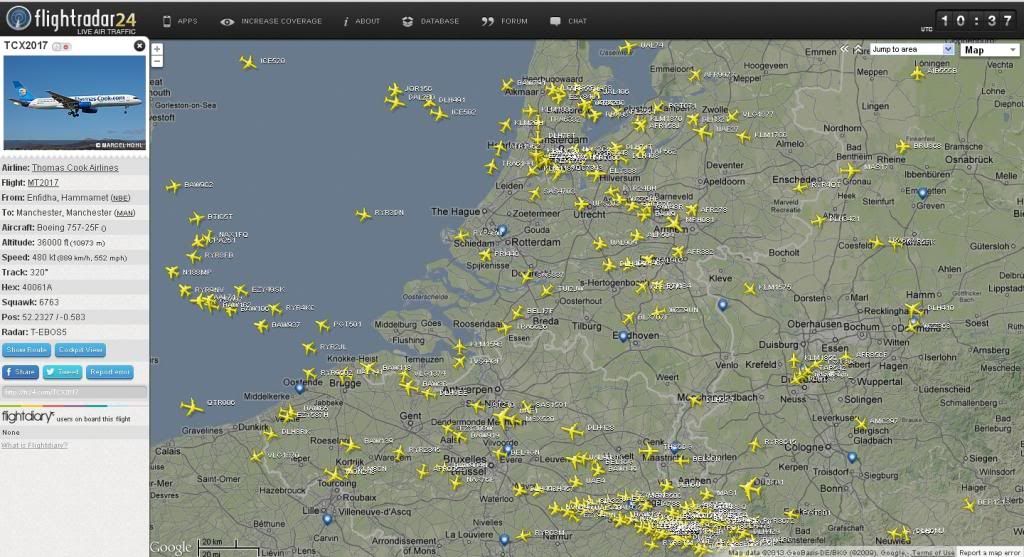 Also when it happens it only shows as one Radar that is affected, in this case: T-EBOS5 and Aircraft are in a wide area with groups of Aircraft in different parts of the Map.
It is showing on Playback:
http://fr24.com/2013-04-15/10:26/12x/52.11,2.63/7
it starts normally and then the error happens.